The simplest things are often the truest
Perfection is achieved... when there is nothing left to take away
Wearing your character is the ultimate form of style
Our Ethos is to create...
Nina Zola is a melting pot of creative ideas and awareness of what the modern consumer desires. We're inspired by cultures, colours, flavours and music; we're driven by your needs not fleeting trends. 
Learn more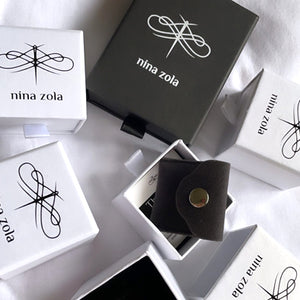 NINA ZOLA
Unique Jewellery Gift Card | Gift Voucher Ideas for her or him
Sale price Price $10.00 AUD Regular price Unit price / per
Shipping calculated at checkout.
Head Office
Level 21, 60 Margaret Street, Sydney NSW 2000, Australia
info@ninazola.com
Shelby Limited Pty Ltd - ABN: 87647965866
Get directions